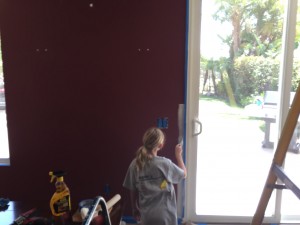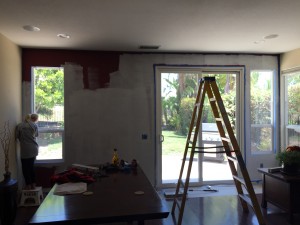 This week was a Do-It-Yourself painting extravaganza in our little corner of Paradise. After days (Days? Really? Why do projects like this always take DAYS to complete?) of cutting in and rolling, not to mention the numerous trips to chat with my new besties, the guys working at the paint store, while I pick up just one more gallon of paint, I am DONE! Paradise is freshly coated.
I am so thankful that my daughter helped out with this project. She is learning through experience the importance of the DIY spirit when it comes to any household improvements. Learning from her Dad's creativity and knowledge (truly, none of these projects would move beyond Pinterest were it not for him!), this should save her countless hours and dollars throughout her days! Paradise around here is much more beautiful thanks to his expertise!
So, although paint covers my fingernails, and not in the manicured fashion I prefer, my dining room is beautiful and my home is a pretty Paradise! May you, too, find a DIY project that inspires you to bring a whole new level of appreciation to your Paradise. I'll save you a place in line at the paint store!