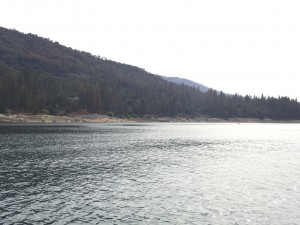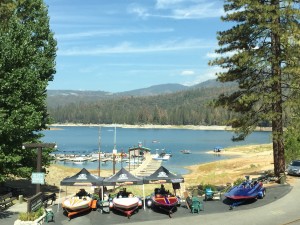 Decades ago, some of my husband's family left the frenzy of Los Angeles for the serenity of life on a lake. There, they built boats, houses, and shared in the glorious life that smaller towns offer. This weekend we celebrated the life of his Grandfather and Uncle, both passed but certainly not forgotten in this community that embraces family and a quieter way of living.
We cruised the lake, noting the changes to the places where memories were made over the many afternoon spent along the shores of yesteryear. During the sunny afternoon, we marveled at the beauty surrounding us, thanked Grandpa and Uncle for sharing their Paradise with us and talked of the boats they adored. No doubt, both of these men left a legacy for the thrill of an engine and a finely crafted hull.
My daughter visits their Paradise now. She listens to the stories her Dad and Aunt share of their youth with appreciation. She, too, understands the importance of finding a place to enjoy and celebrate, pursuing a passion, and building a Paradise for your family. And we all smile in thanks as we remember who provided this experience for us and agree it must continue! Here's to Paradise, lake style!