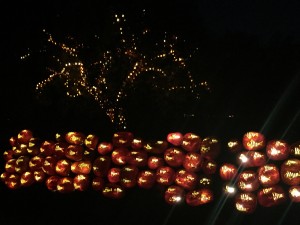 A birthday in Paradise is always terrific. My collegues started the celebrations on Friday, complete with sparkle and song, along with many great wishes sent from family and friends. When I look in the mirror, the years certainly show, but the journey has been charmed!
At 42-errific, I have gained a better persective on priorities and Paradise. I understand the need to reflect and appreciate (thus the 2015 resolution to reflect and document my appreciation for this life). What are they? Be thankful for your happy experiences and those you can share them with. Simple but true!
So, I am thankful for so many people and so many moments over this past year: my parents for having me, my sister for setting the pace, my second family, the Morcos Family, for giving me the extended love and support that all kids need… and my Forever Friends and my beautiful family. I know that my Husband and Daughter have made my Paradise complete. And now more than any other time, it is crucial to reflect upon the blessings I have been truly privileged to enjoy.
I hear of the struggles and sadness so many others currently endure. My sympathy extends to them as I grow to appreciate the ease in which my 42+ years have passed. May your birthdays in Paradise, whenever they arrive and no matter the number, be a time to celebrate and reflect on all that you hold dear.