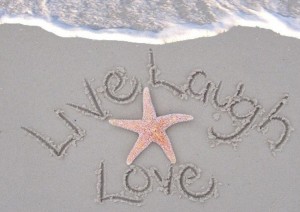 Live, laugh, love is a favorite saying of one of my dearest friends. It is a perfect reminder of what should be the focus of our lives. Why is it that we allow distractions to get in the way?
Live. Appreciate the moment you are enjoying. Your "to do" list will still be there waiting.
Laugh. We all have the weight of obligation and unexpected obstacles. Sharing a positive perspective is the best way to work through them.
Love. We all have flaws; don't spend time looking for them. Celebrate the strength in others and love them for it.
May you be able to minimize the distractions this week and live, laugh, and love! That will truly be a Paradise.