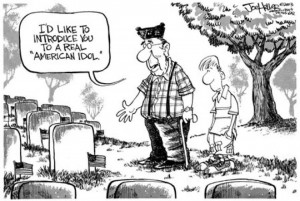 I sit in my home, so thankful for my safe haven in Paradise. The events of this world shatter the hopes of so many for a peace-filled holiday. My shock and horror join countless others as we relive the events of Beirut and Paris.
I am endlessly grateful for the sacrifce of so many Armed Service familes, the defenders of my freedoms and yours. Thank you Estepps, thank you Coasts, thank you Hintlians, thank you Bowlers. Thank you Scott Murphy, Al Morcos, and Larry Sasadeusz. Thank you to all who have served this Great Nation and are serving. Your dedication to the United States of America and to those who enjoy life, liberty, and the pursuit of happiness is appreciated more than we can explain.
Spend this Thanksgiving season with grace not grudges, love not limiting judgements, and most especially a grateful heart! That will be the best kind of Paradise.