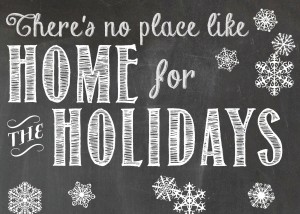 Climbing the ladder to hang the lights and opening the cupboards to retrieve all of the carefully packed holiday treasures, the tasks may, at times, seem like trials but please don't forget to be thankful for the home you are decorating…your sparkling Paradise!
My sympathy spills over for those who do not have the safety and security of their Paradise at this time of joy and celebration. Hang the stockings by the mantle and give thanks for the warmth. Light the candles and appreciate those that are gathered around with you in prayer. Open the holiday cards sent to your address with an understanding that we are so very fortunate to have a place that we call home.
May the beauty of this Season resonate in your heart and mind. Be sure your Paradise is ready for a Merry Christmastime and the Happiest of Hanukkahs and, most importantly, may Peace be in your Paradise!