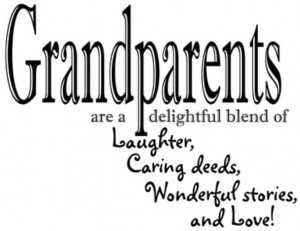 My Mom and Dad, or Mimi and Papa as they are referred to by their adoring grandkids, come to our rescue EVERY time there is a sneeze, sniffle, or worse. While there is a common notion that when you are sick you want your mother, for my daughter and her cousins, the mother part of that phrase can be replaced with Grandparents. Mimi Poppins and Papa have restored order and health to my household and my sister's more times we can count!
This week turned out to be a difficult week. With awards ceremonies, tea parties, hospital visits due to illness, and an exhausted kiddo returning from 5th grade camp with fun memories and a fever, Mimi and Papa saved the hectic days EVERY time. They perpetuate our Paradise.
I know that Grandparents are the foundation for a proper Paradise. They give us the structure, guidance, and support to build then help us cement it all in with love. And my Paradise overflows with gratitude for them!